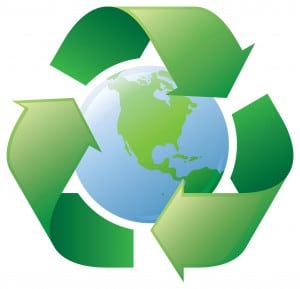 The ShredEasy are proud of our contribution to keeping planet earth sustainable for future generations. With this in mind, we would like to share the following information:
100% of all shredded paper from The ShredEasy is sent to a highly-reputable recycler who in turn ships it to paper mills. The mills then separate the paper into different grades, then it's broken down into fibers and undergoes various treatments to remove ink, glue, staples and so on.  Depending on its ultimate use, it will be thickened and usually brightened, mixed with virgin wood fibers, flattened and then dried before being pressed into huge rolls of paper. Pretty cool.
What we find remarkable is that we, human beings, care enough to develop methods that allow recycling to be possible—all in the name of using less resources and hopefully leaving our planet in the same or better state than it was when we inherited it as children.
To give you a little perspective, here are some amazing facts. Recycling just one ton of paper saves:

17 trees
7,000 gallons of water
380 gallons of oil
3.3 cubic yards of landfill space
4,000 kilowatts of energy—that's enough to power the average US home for 6 months!
1 metric ton of greenhouse gas emissions
As a local company, it's especially rewarding to provide a secure shredding service while also being a good steward of the environment. By using The ShredEasy for all your document shredding needs, you too can feel good about the part you play.
For more information, please contact us by phone or complete the form on this page. We look forward to meeting you in person at our retail shred store!
Service Area
We welcome customers from Solon, Chagrin Falls, Aurora, Twinsburg, Bainbridge, Auburn, Hunting Valley, Russell, Bedford, Beachwood, and the greater Cleveland area.